The club would like to extend a warm welcome to Oscar, who attended his first game at The Valley last month.
Experiencing his inaugural game in SE7, Oscar watched on with his mother, brother, aunt and cousin as Johnnie Jackson's Addicks defeated then league leaders Plymouth Argyle 2-0 in front of a bumper #FillTheValley crowd.
"Myself and my sister grew up coming to Charlton," explained Oscar's mother, Karen. "My dad and I would go to most of the home games, but since having children we have not been. Oscar did go to the Sunderland game at Wembley with me, which is one reason why he was anxious about coming on Saturday, as that was a huge first game to go to.
"Oscar is awaiting an official ASD and ADHD diagnosis, he finds new situations, loud noises and lots of people a big trigger. He was worrying about entering the turnstiles and queuing up with noisy supporters. It was amazing, Oscar was informed of what was happening every step of the way, which is so important to him. He likes to know what's happening and when.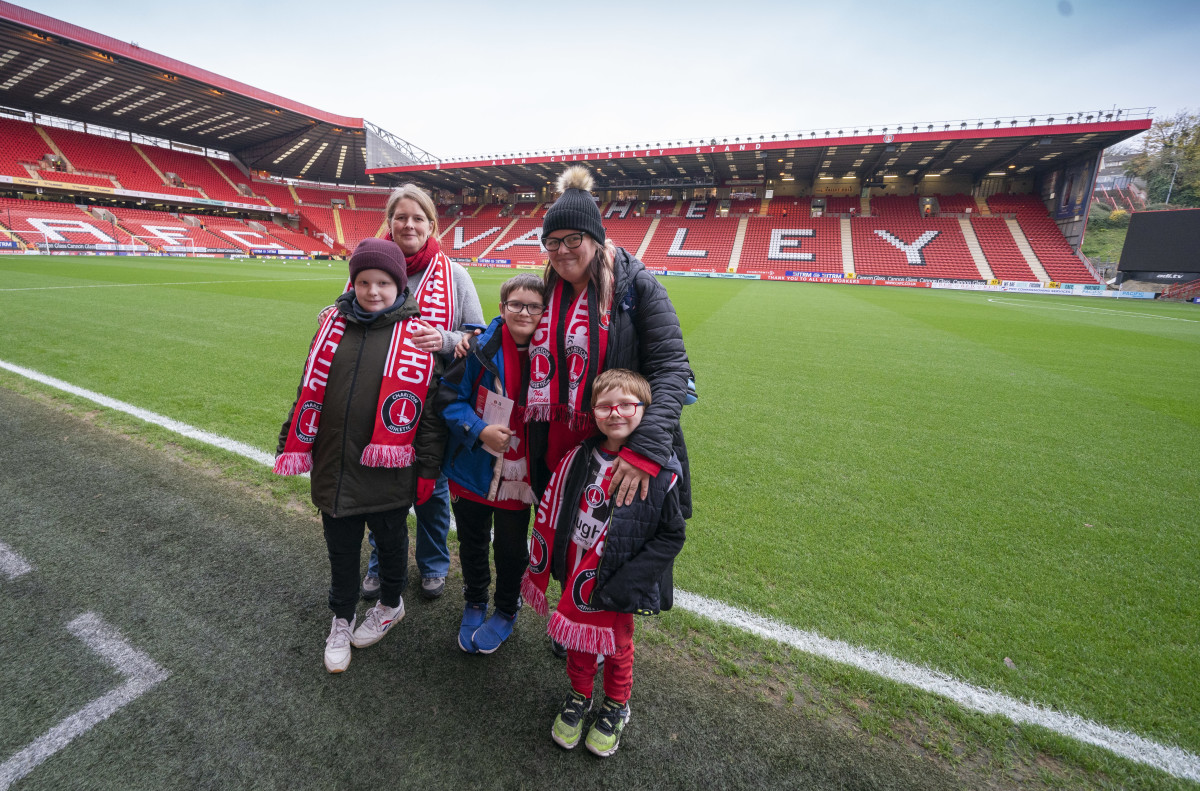 "He was completely in awe of it, he loved watching the grounds seats filling up with supporters. He was very nervous and clung hold of me and wore his ear defenders, but when we scored he was so happy and relaxed. He loved clapping along with the drums. It helped that we won, he thinks he has a lucky scarf! The whole experience was amazing.
"We all had the most incredible time and made some awesome memories as a family. It was most certainly out of Oscar's comfort zone but with the help we were given, it ended up being an amazing day and the boys were already planning our next visit to the Valley as we were leaving!"