Supporters will be able to watch EVERY league game live on CharltonTV between Saturday, November 19th and New Year's Day anywhere in the world – including in the UK.  
Throughout the FIFA World Cup, UEFA's Article 48 – which prevents clubs from live streaming Saturday matches in the UK – will be dropped. 
This means that all seven of the Addicks' league games from Saturday, November 19th up to and including the fixture at Portsmouth on New Year's Day will be available to watch in the UK and anywhere else in the world. 
Fans globally, including those in the UK, can now purchase a CharltonTV World Cup pass, which will grant supporters access to watch all of the following league matches live. 
A CharltonTV World Cup pass is priced at £70 and the price of the pass will decrease by £10 after each of the fixtures it covers is played.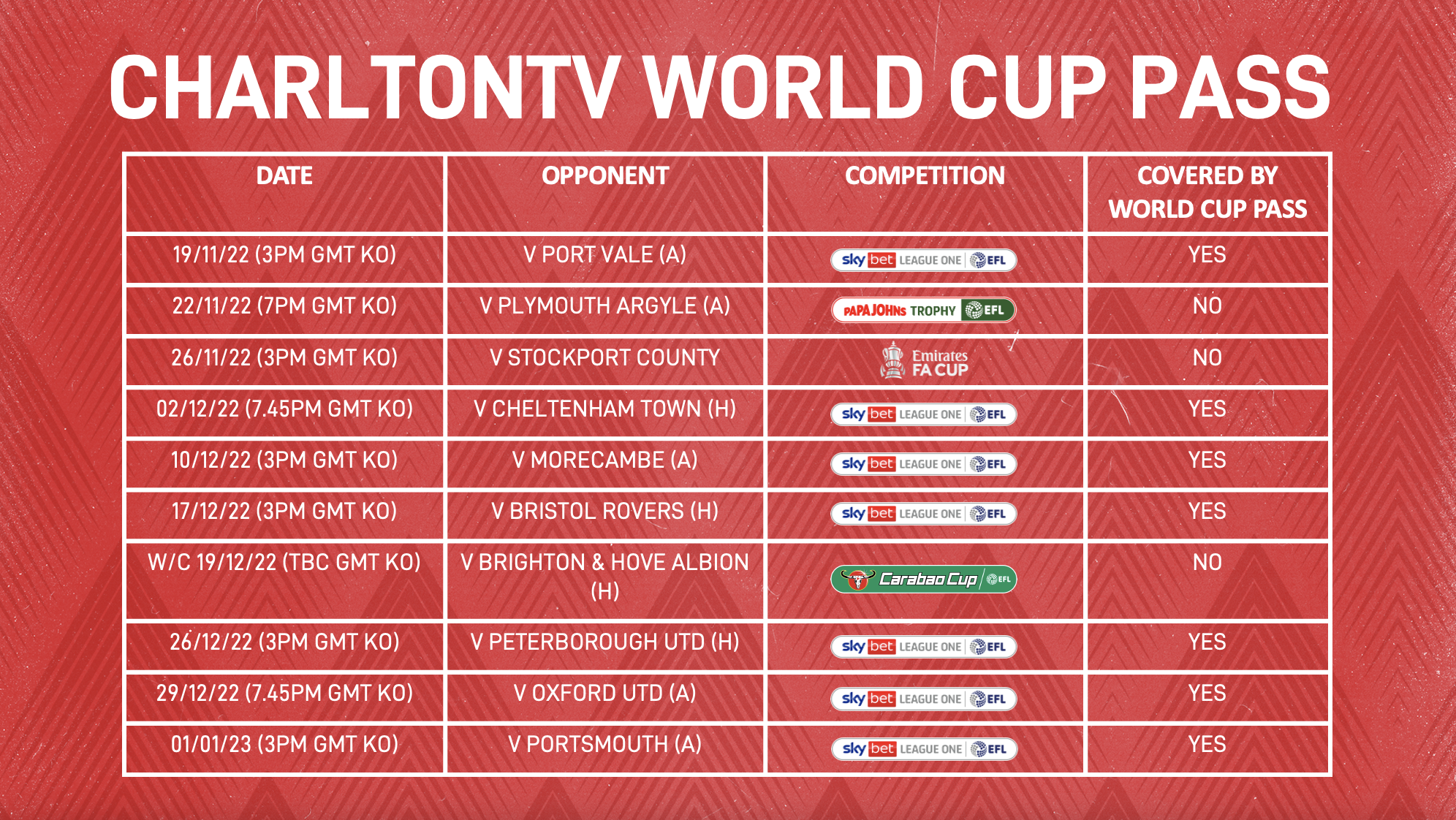 Individual match passes for each of the above fixtures will also be available to purchase and they will be priced at £10 each.  
All fans are reminded that the Valley Pass App is now out of service and no longer in use. Supporters must use the club website to access live content on CharltonTV.
The price of the CharltonTV World Cup pass must equate to £10 per match, due to EFL rules. The club are only permitted to offer CharltonTV discounts on annual subscriptions.