Karen Hills' side will kick off the 2022/23 campaign away to newly-promoted Southampton Women on Sunday, August 21st.
Charlton's opening home game will see the Addicks host fellow capital rivals London City Lionesses on Sunday, August 28th. The reverse fixture takes place on Sunday, April 2nd at the Princes Park Stadium.
The Addicks will host newly-relegated side Birmingham City Women on Sunday, September 18th, before making the trip to the West Midlands on Sunday, March 12th.
Over the festive period, the Addicks have a 42-day break before Hills' side return on Sunday, January 15th with a trip to the northwest to lock horns with Blackburn Rovers at the Sir Tom Finney Stadium.
Elsewhere on the calendar, the Addicks will host two home games in a row, with the first falling on Sunday, January 22nd as they take on Lewes Women and the second on Sunday, February 5th when they will face Coventry United.
Charlton will conclude the 2022/23 season with a derby day fixture at home to Crystal Palace Women on Sunday, April 30th.
Don't miss out on a game during the 2022/23 campaign. Click here to get your season ticket.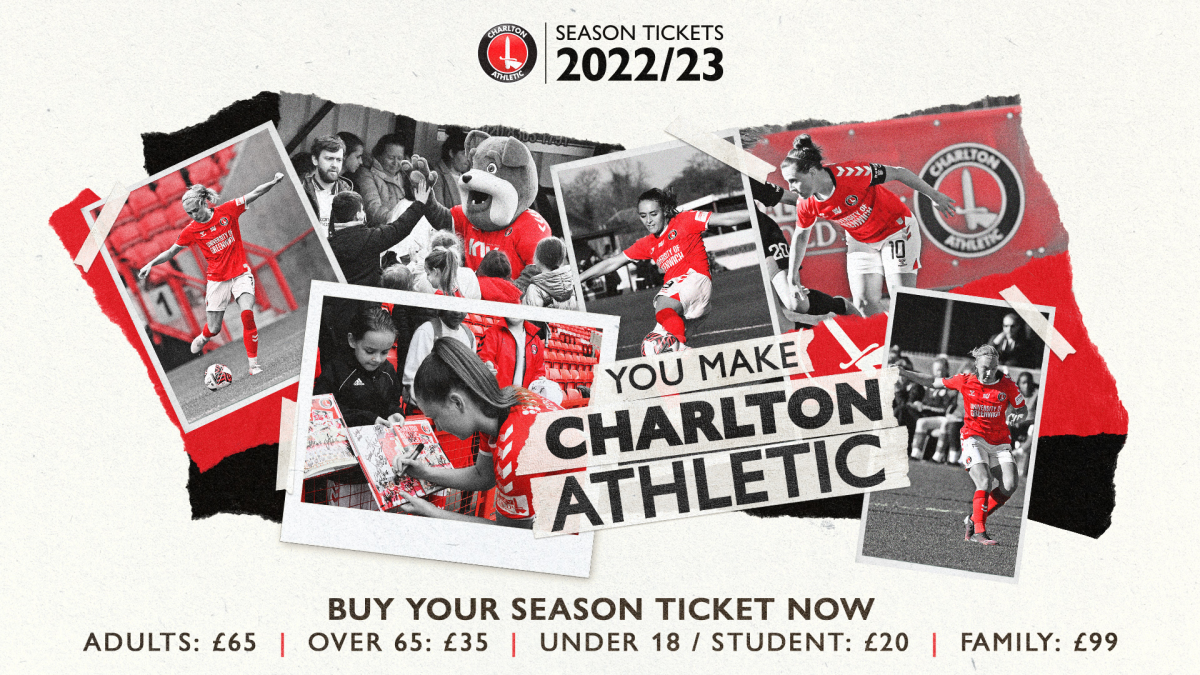 The Addicks' full set of fixtures for the 2022/23 season can be found below with all fixtures subject to change. The location of home fixtures will be confirmed by the club in due course.
Sunday, August 21st: Southampton FC Women (a)
Sunday, August 28th: London City Lionesses (h)
Sunday, September 11th: Coventry United Women (a)
Sunday, September 18th: Birmingham City Women (h)
Sunday, September 25th: Sunderland Women (a)
Sunday, October 16th: Blackburn Rovers Women (h)
Sunday, October 23rd: Lewes Women (a)
Sunday, October 30th: Bristol City Women (h)
Sunday, November 6th: Durham Women (a)
Sunday, November 20th: Crystal Palace Women (a)
Sunday, December 4th: Sheffield United Women (h)
Sunday, January 15th: Blackburn Rovers Women (a)
Sunday, January 22nd: Lewes Women (h)
Sunday, February 5th: Coventry United Women (h)
Sunday, February 12th: Sheffield United Women (a)
Sunday, March 5th: Southampton FC Women (h)
Sunday, March 12th: Birmingham City Women (a)
Sunday, March 26th: Sunderland Women (h)
Sunday, April 2nd: London City Lionesses (a)
Sunday, April 16th: Durham Women (h)
Sunday, April 23rd: Bristol City Women (a)
Sunday, April 30th: Crystal Palace Women (h)