U18s starlet Toby Bower won a tense final to become the second-ever Valley Gold Academy Crossbar Challenge champion.
The competition, started in 2020, sees every member of the club's esteemed academy get a chance of being crowned the champion ahead of Charlton's annual academy and Valley Gold themed matchday.
This year, Saturday's game at The Valley between Charlton and Wycombe Wanderers has been selected as the matchday and each of the boys academy squad, from as young as U9 level, will walk around the pitch at half-time, allowing the Charlton faithful to show their support.
Also at half-time, one Charlton fan will have one shot at the crossbar for £7,500 in the Valley Gold Crossbar Challenge.
Champion Bower had the following advice: "Try not to be nervous, don't half swing, just go full through it and then the magic will happen!"
The 17-year-old beat George Jeffery, representing the club's U12s, in a tense final that wasn't without controversy.
Each age group had a tournament to decide who would represent them in the latter stages of the competition. Toby and George both hit the crossbar with their first shot, putting them through to the final.
Both immediately struck again, but after a miss each, George struck the crossbar for a third time. Bower's response had onlookers split as to whether the ball had skimmed the crossbar. The final say went to Academy Director Steve Avory, who ruled that the crossbar had been hit and Bower went on to win the competition.
He said: "It was tense. We both hit the crossbar on our first go to get through to the final – we hit it again straight away, we took a couple of goes and then finally got the win."
Avory added: "It's great for the lads to get involved in a competition like this, one they are familiar with, because they'll have seen it at The Valley on a matchday. There has been some good battles in the internal age group competitions that they've had to get the winners. It's great for the lads and great for Toby the winner as well."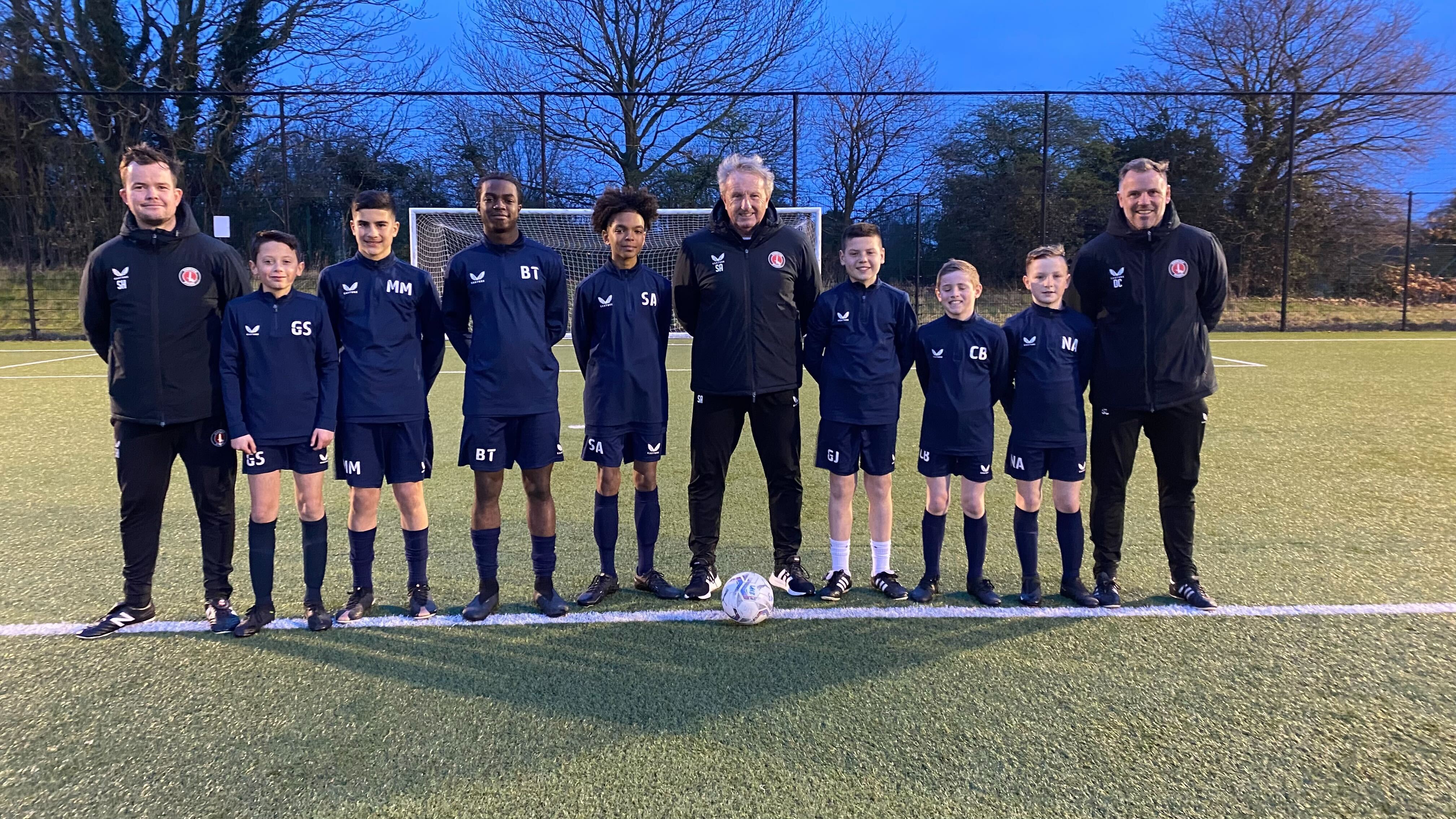 The matchday also pays tribute to the support of Valley Gold and Valley Gold members. Avory added: "Valley Gold and the members have been immense through the years, creating great opportunities for our young players, with the tournament experience in particular so valuable but also the support in the day-to-day, such as the minibuses that take us all over the country."
2023 Participants:
U9s Nikolas Arefjevas, U10s Cameron Bright, U11s George Short, U12s George Jeffery, U13s Symeon Andrews, U14s Michael Mylona, U15s Bradley Tagoe, U16s Joshua Ogunowo, U18s Toby Bower, U21s Matt Dench
Winners:
2023: U18s Toby Bower