Charlton Athletic's Red White & Black Day is to return on Saturday, March 17th before Charlton's fixture against Fleetwood Town.
After the success of last year, a parade of local schools, community groups, residents and fans will again be taking place from Charlton Station to The Valley at 2pm.
Charlton legends Jason Euell, Carl Leaburn and Paul Mortimer will be joining the gathering from 1.30pm at the station before heading off to The Valley from Charlton Church Lane, down Floyd Road and into Harvey Gardens. The carnival procession will then enter the stadium to be presented to fans before kick-off.
Charlton fans are invited to join the procession on their way to the game too.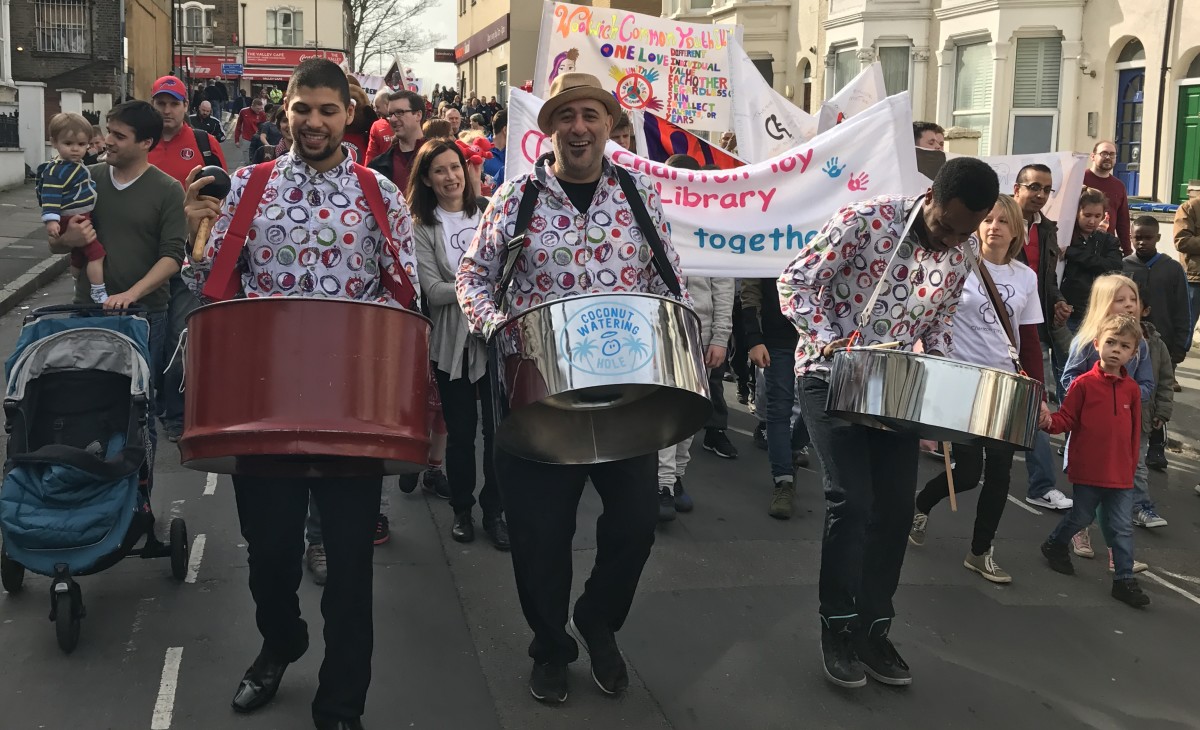 Charlton Athletic's Player Liaison Officer Tracey Leaburn has been instrumental in organising the day. Speaking before the event, she said: "The Charlton fans have been excellent all season at getting behind great causes. Now this is a great opportunity to show how our club and community is behind promoting equality and diversity. I urge everyone to come along and get behind the message next Saturday."
Red, White and Black Day is an initiative of the Charlton Athletic Race & Equality Partnership (CARE) which has been running for over 25 years. 
In the run-up to the event the club and Charlton Athletic Community Trust have been hosting a series of diversity seminars at The Valley for local school children. 
Special guests at the events have included Charlton Athletic first team and academy players, Charlton Athletic Women's team players and representatives from Kick it Out and Show Racism the Red Card. 
Charlton Athletic was recently announced as London's Community Club of the Year by the English Football League, with its ground breaking equality and diversity work highly commended.
Speaking before the event, CACT Head of Equality & Diversity, Dr Michael Seeraj said: "Red, White and Black Day is always a highlight of Charlton Athletic's calendar. We should be so proud of leading the way and continuing the fight for equality in football by tackling discrimination."