Supporters can now have their say on which players should join legends such as Sam Bartram, Derek Hales and Mark Kinsella in the club's Hall of Fame.
As usual, there are three eras represented in the Fans' Forum award - pre-1950s, 1951-1980 and 1981 until the present day - and fans have the choice of three players from each period.
The names of the three elected entrants will be listed on the Hall of Fame board that takes pride of place in the Charlton Museum. 
Supporters can click here to cast their votes or, alternatively, you submit your vote in person at the Charlton Athletic Museum The poll closes on Monday, April 15th.
Please see below for this year's contenders…
PRE-1950
George Armitage (1923/24 - 1929/30)
Apps: 182
Goals: 4
A dominating defender, Armitage captained Charlton to the club's first promotion in 1929 and went on to represent England, winning his first full cap in 1926. 
He made a total of 182 appearances, scoring four goals during his seven seasons at The Valley and sadly passed away at the age of 38 in 1936. 
Gordon Hurst (1946/47-1957/58)
Apps: 393
Goals: 81
A skilful winger with bags of pace, only Sam Bartram made more First Division appearances for Charlton, while only Charlie Vaughan and Stuart Leary hit more goals. Hurst scored in both FA Cup quarter-final and semi-final victories in 1947 before lifting the famous trophy at Wembley Stadium. 
Joe Jobling (1931/32 - 1938/39)
Apps: 222
Goals: 5
A strong right-half during Charlton's meteoric rise from the Third to the First Division between 1934 and 1936, Jobling made 57 top-flight appearances for the club, bringing his total tally for the Addicks to 222 games. 
He arrived from Norwich City in 1931 and was aged 33 at the outbreak of the Second World War, but did not hang up his boots until the end of the 1946/47 season at the age of 41. 
1951-1980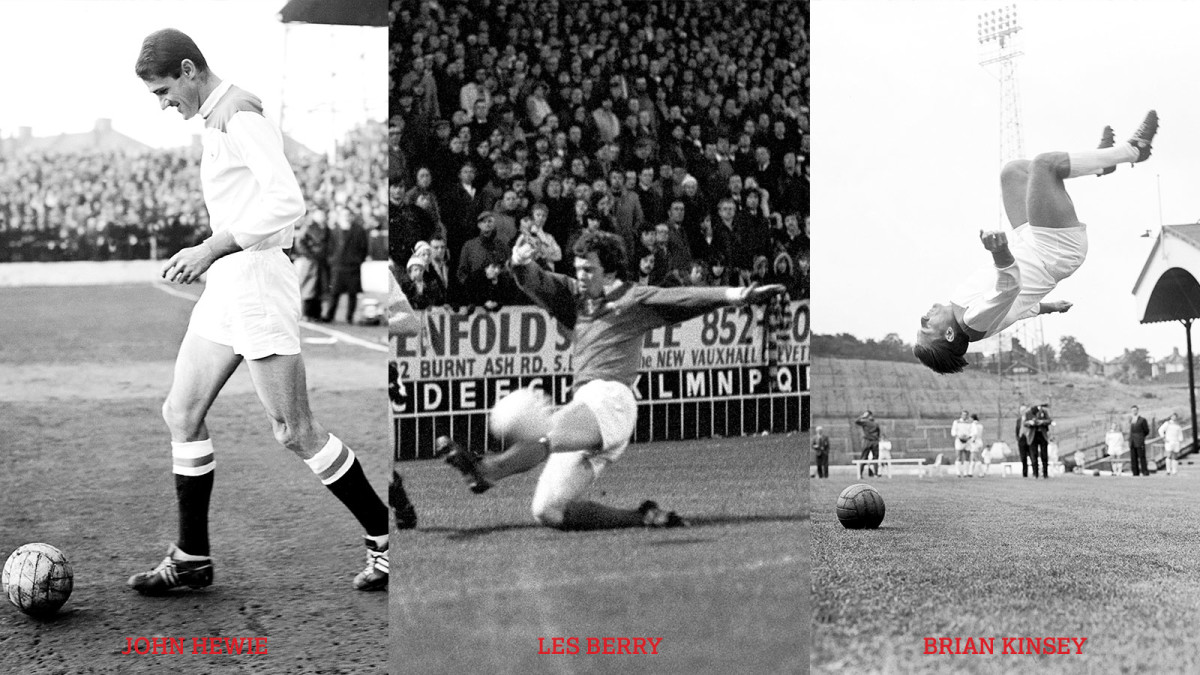 Les Berry (1975/76 - 1985/86)
Apps: 396
Goals: 11
Capable in both defence and midfield, Berry spent 11 seasons with the club, with his last campaign culminating in promotion to the First Division in 1986. 
Named Player of the Year in 1980, he played a key part in helping Charlton bounce straight back to the Second Division in 1981. His 396 total appearances put him 10th in the club's list of all-time record appearance makers. 
John Hewie (1951/52 - 1965/66)
Apps: 530
Goals: 38
Third on the list of the club's all-time appearance makers, the classy full-back is behind only Keith Peacock when it comes to outfield appearances and the Scottish international all covered between the sticks on four occasions. He represented his country at the 1958 World Cup in Sweden.
Brian Kinsey (1956/57 - 1970/71)
Apps: 418
Goals: 26
Charlton's sixth all-time record appearance maker, the forward turned defender represented the club for 14 seasons. Initially a goalscoring outside left, he was the Charlton's second top scorer in 1961/62, but was converted into a left-back where he became highly accomplished. 
SE7 born and bred, his grandfather helped to dig out what we now know as The Valley. 
1981-PRESENT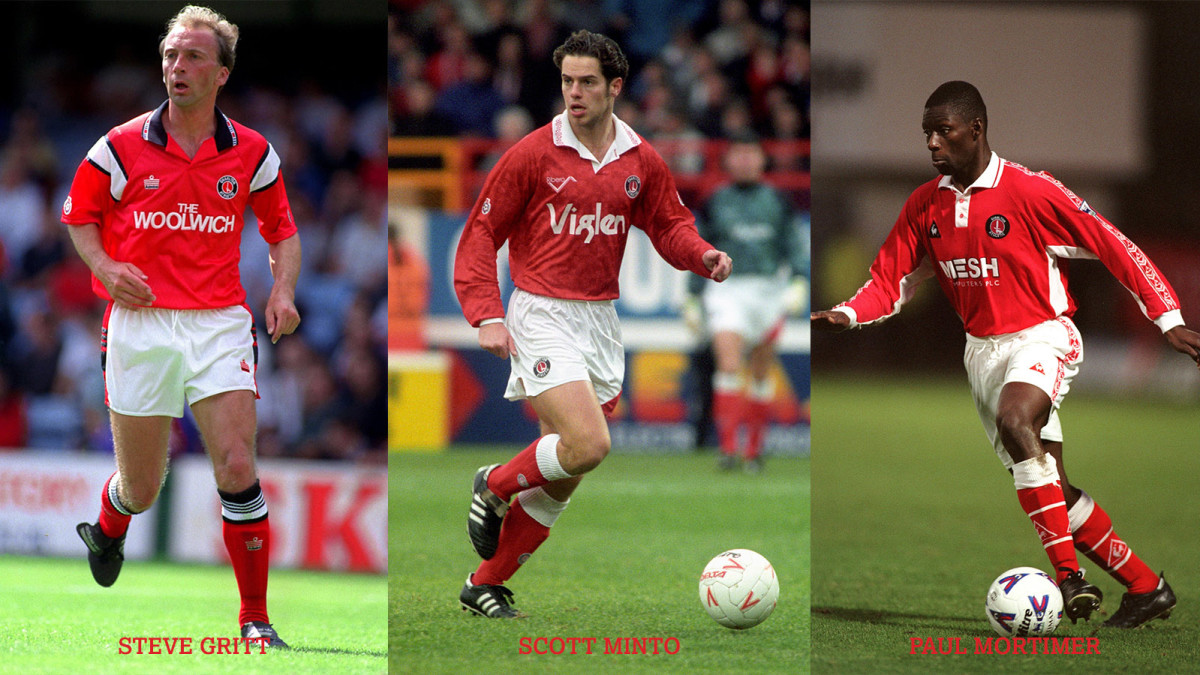 Steve Gritt (1977/78 - 1988/89 & 1989/90 - 1992/93)
Apps: 435
Goals: 26
Only four players have represented Charlton on more occasions than Gritt. He helped the club to two promotions; from the Third Division in 1981 and into the top flight in 1986. In 1991, he was named joint player-manager alongside Alan Curbishley and played in the first game back at The Valley on December 5th 1992. 
Scott Minto (1988/89 - 1993/94)
Apps: 205
Goals: 9
The former left-back is one of the finest payers produced by the club's youth setup. Making his debut as a 17-year-old against Sunderland in 1988, he went on to make over 200 Addicks appearances, including a start in the historic match against Portsmouth on December 5th, 1992 as the Addicks returned home, before moving on to Chelsea in 1994. 
Paul Mortimer (1987/88 - 1990/91 & 1994/95 - 1997/98)
Apps: 225
Goals: 34
Signed from non-League Farnborough Town in 1987, wing-wizard Mortimer's first spell for the club came during the exile years at Selhurst Park, but he was able to grace The Valley with his eye-catching skill and ability when he returned in 1994. 
Over the following five years, he was a part of the foundations that Alan Curbishley laid which ultimately saw the Addicks promoted to the Premier League in 1998. 
Known for his fondness of embarrassing defenders, he also gained a reputation for the spectacular, scoring great solo efforts on more than one occasion.