The annual summer work on The Valley's pitch is well under way with work having started earlier this week.
While the entire pitch has been dug up and re-laid in previous seasons, a different approach has been taken this year to ensure the famous SE7 turf will be in absolutely perfect condition come the big kick-off in August.
The Valley's Head Groundsman, Nathan Chapman, is leading the pitch work and explained the thinking behind the different approach ahead of the 2018/19 campaign.
"We're basically keeping the existing pitch so that the roots are much stronger for next season," he said.
"The plan is to grub all the weed grasses out which involves phase mowing and taking all the nasty bits out of the turf and then overseeding it. Then it should be playable within the next few weeks, well ahead of the new season."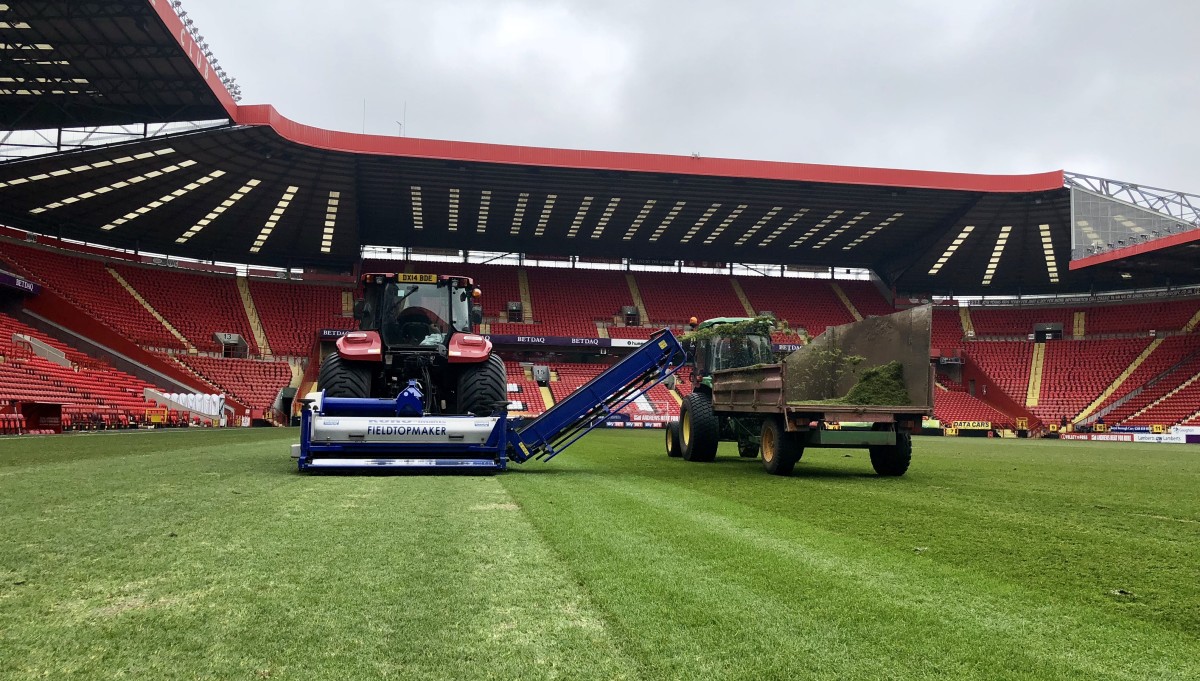 "By doing this, I'm hoping the pitch will be even better this season than it was last season, simply because the roots will be established," continued Chapman.
"They're about six inches down with a root mass of about three inches, so looking at it, why take out healthy plant when we don't need to? The pitch only really needs to be turned over every other year."
The club's Groundsman also explained that this summer's work will make sure that the pitch will be in even better condition when it comes around to the difficult winter months.
"Last year the pitch, perhaps, wasn't as ready as it could have been by the time we played our home pre-season friendlies so we had a lot of divets, it was a bit unstable and we just played on it too early.
"So it will be a lot more stable this season and by doing this now, the pitch will be much better shape come the winter."