Charlton academy graduates George Lapslie and Albie Morgan both starred in the Addicks' dramatic victory over Shrewsbury Town at The Valley on Saturday.
Lapslie made his first league start in SE7 while, at half-time, Morgan was brought on for his senior bow and both were instrumental in the win.
Lapslie provided the assist for Lyle Taylor's opener and, in stoppage time, Morgan found Darren Pratley who crossed for Karlan Grant to net the winner.
And afterwards, the duo were all smiles. 
"It was an unbelievable feeling," said academy graduate Lapslie. "What a feeling.
"It's exciting when you find out that you're playing. You don't want to let Bow down because he is putting a lot of faith into us, even bring Albie on at half-time, it's a bold statement for him to make. We respect him for it and are grateful for the opportunities. We just want to repay him."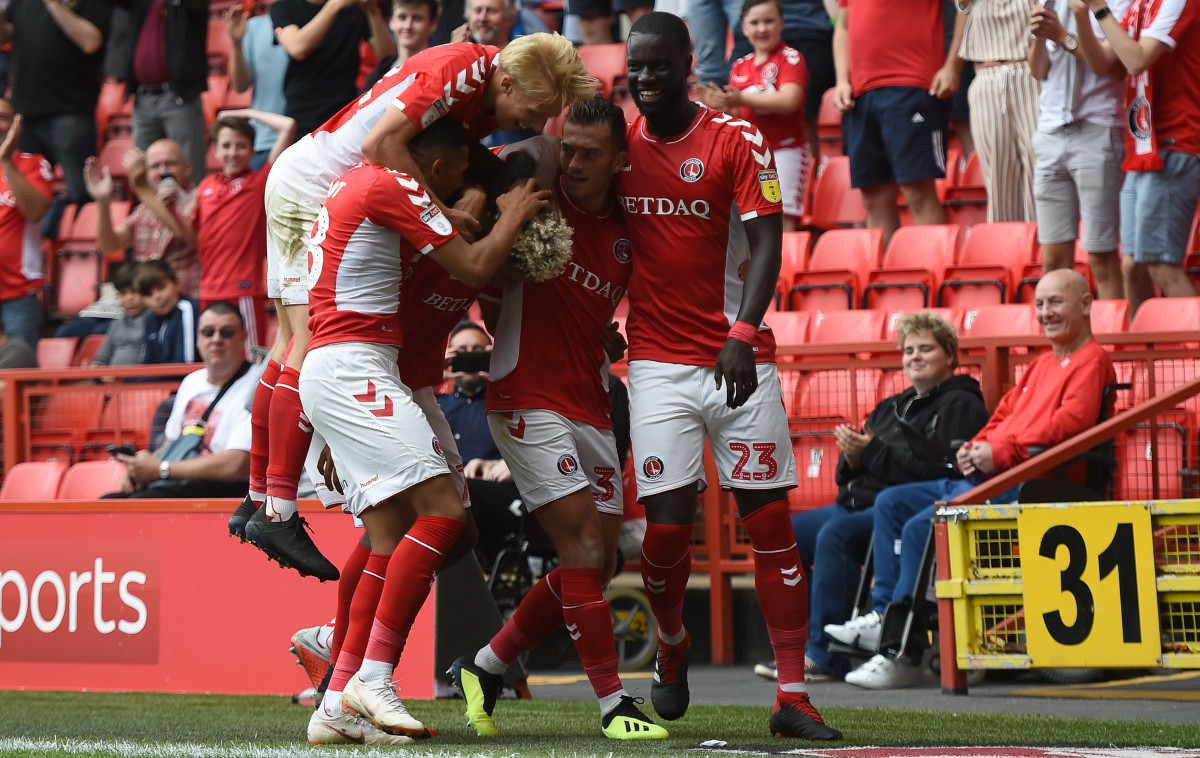 Morgan – appearing in a competitive matchday squad for the first team for the first time - admitted that he was slightly shocked when he got the call to come on at half-time.
He said: "I was out on the pitch getting warm and then I got the call to come into the dressing room. I was slightly shocked but at the same time I just wanted to get on and show the fans and the manager what I could do.
"It was hard to describe the feeling when we scored the winner. The fans were amazing and I'm so glad that we got the win. It means so much knowing that the Manager trusts us. I think we repaid him at the end."
Morgan also thanked Charlton's senior players for helping him and his fellow youngsters to adapt to senior football.
He said: "It's been unreal. The players, the manager and the staff have all been a massive help. They have guided us, especially the senior pros, and without them I'm not sure we would have settled so quickly."
Lapslie and Morgan were two of 10 academy graduates in the squad on Saturday and the former was delighted to continue the Addicks' tradition of young players making an impact at senior level.
"It's always been the case and even more so now," said Lapslie. "Bow is showing that he trusts the youngsters and all he ever wants from us is 100 per cent effort. We need to keep our heads down now and keep working hard into next week."