Midfielder Joe Aribo stars in Saturday's edition of Valley Review, for when AFC Wimbledon visit SE7 in Sky Bet League One.
The 22-year-old has been a standout performer for the Addicks so far this season and in his exclusive interview he discusses his start to the season and reveals why he rarely shoots at goal from outside of the penalty area.
The midfielder - who has bagged five goals so far this season - also opens up about his ambition to one day play international football for Nigeria.
"I obviously have personal ambitions and playing for Nigeria is something I want to work towards," he says. "I was supposed to go away to a training camp with them last year, but I was injured at the time and couldn't go.
"But if the opportunity came, I would definitely love to take it and my dad would probably be even happier about it than me!"
Elsewhere inside Saturday's edition, academy graduate George Lapslie speaks about taking one in the face in Tuesday's cracking victory at Portsmouth and Lee Bowyer pens his latest set of programme notes.
The club's latest injury news is documented, as part of the news pages, and Charlton full-back turned Sky Sports presenter Scott Minto names his all-time Addicks XI.
Minto, Alan Curbishley, Carl Leaburn, Bob Bolder and Steve Thurlow all pay tribute for former player Darren Pitcher, who was laid to rest on Wednesday afternoon.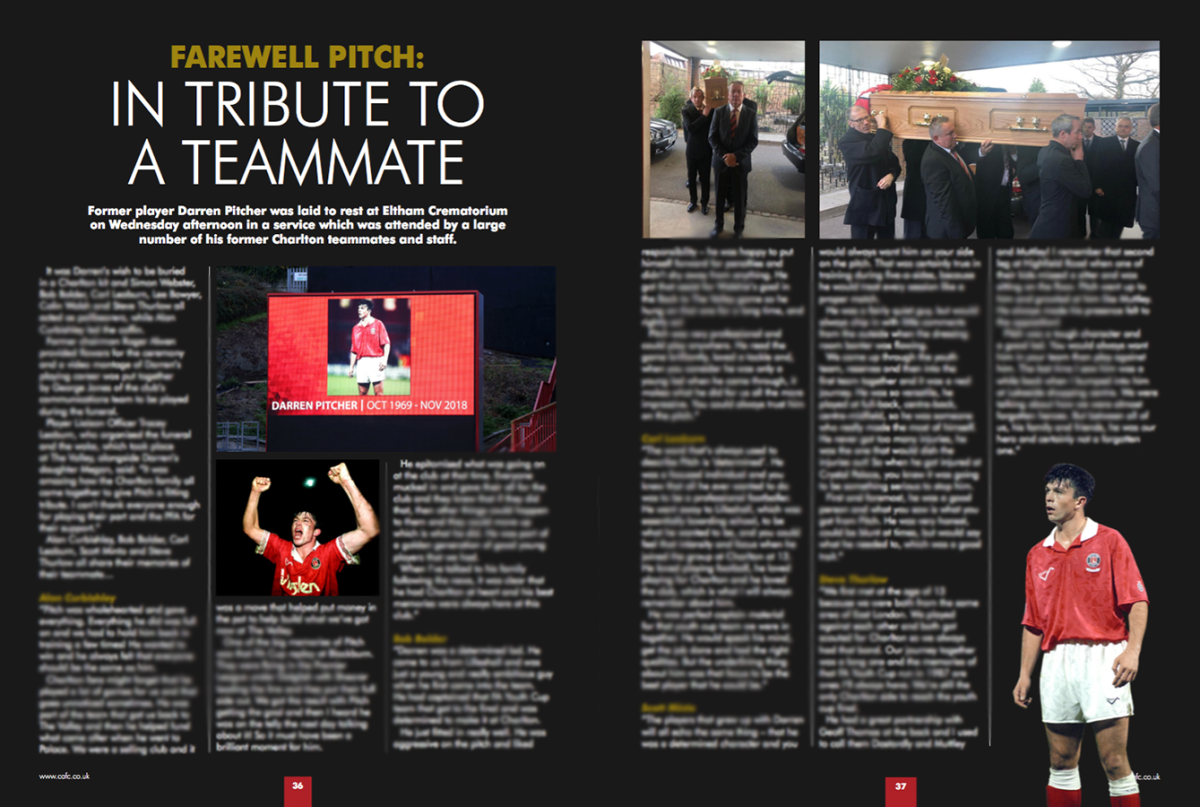 The academy's FA Youth Cup clash at Preston North End is reflected upon, while Lilli Maple becomes the latest member of the women's team squad to be profiled in the regular 'Getting To Know' feature.
In the history pages, the fascinating story of Gunner 245451 Duff Morrison Bruce is told. The Aberdeen-born Scot, a fiery character, moved to south London as a child in 1910 and would fight in the First World War before signing professional forms with the Addicks in 1921/22.
He would often find himself in trouble, however, and in September 1916 during WW1 he found himself locked in military prison for eight days for 'fighting' and a heated scuffle would also ultimately end his professional career a few years later.
Priced at £3, Saturday's edition of Valley Review will be available to purchase from in and around The Valley.