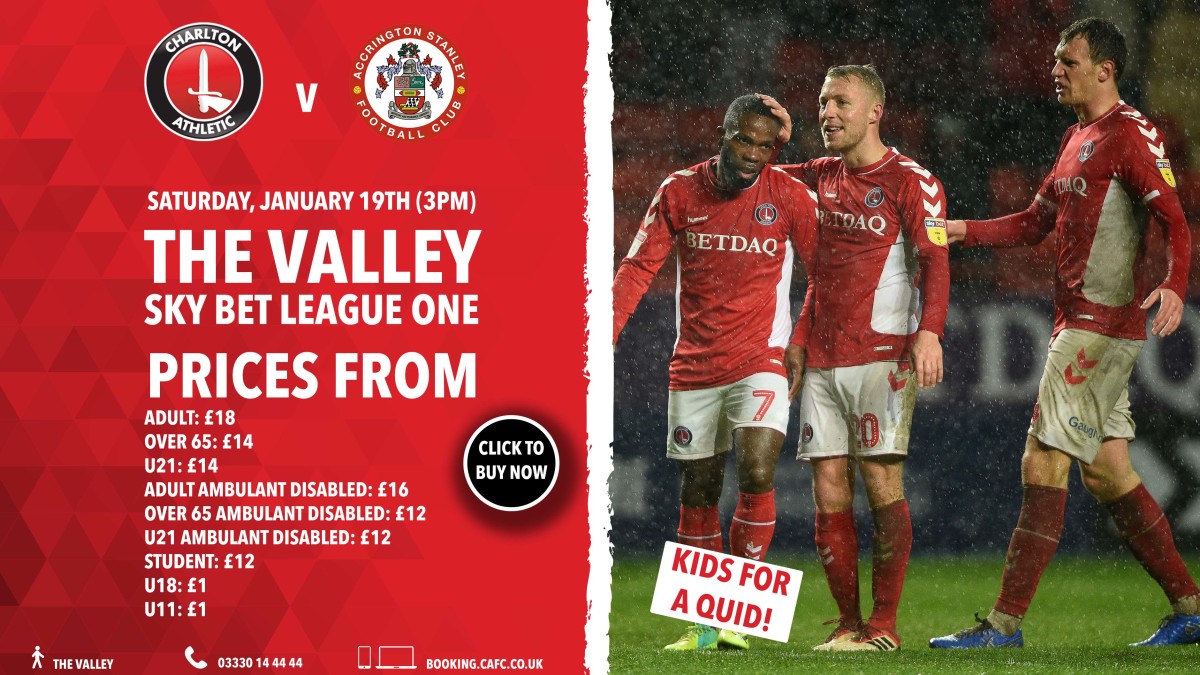 All U18 tickets are priced at just £1 anywhere inside the stadium and the first Kids For A Quid match of 2018/19 saw Charlton beat promotion rivals Barnsley 2-0, with academy graduate Karlan Grant netting both goals for Lee Bowyer's side.
Highlights of that match are available to watch on Valley Pass.
Before that, the Charlton women's team face Manchester United at The Oakwood in Crayford on Sunday, January 13th. United sit top of the FA Women's Championship but the Addicks are hot on their heels.
Riteesh Mishra's team have won all-but one of their home league matches so far this season and another victory at the weekend will lift them above United.
U18s tickets for the women's team match are priced at just £2.
Tickets for both matches can be purchased online by clicking here. U18 tickets for both games total just £3 and, including the ticketing website's £1.50 booking fee, the total transaction will be priced at only £4.50.