Charlton Boss Lee Bowyer has continually praised the fans for their support this season and went a step further this Thursday when he invited the drummer down to Sparrows Lane for a tour and a meet and greet with the team.
Anyone who has attended a match at The Valley will be well aware of Charlton's drum at the heart of the atmosphere and Bowyer was eager to get them down to thank them for their support.
Drummers Sean Duffell and Joe Stephens, along with other friends came down to Charlton's training ground to have a look around and meet the team.
Speaking at Sparrows lane, Duffel gave his story on drumming at Charlton.
"So I started at the back end of last season. My friend played it and I sort of just took over at the start of this year and I've been doing it the whole season, both home and away. 
"We've been invited down because the manager and the club wanted to say thank you for the support this year and so we're down here to be shown around the training ground and watch the team train."
Duffell did confirm that the drum was coming to Wembley and it wouldn't be coming alone, either.
"Yeah the drum will be there, we're going to have two drummers so my friend [Joe Stephens] will be playing the other one.
"I'm sure we'll get the atmosphere going, I'm sure it will be a good day out for everyone, hopefully the result is the one we want!"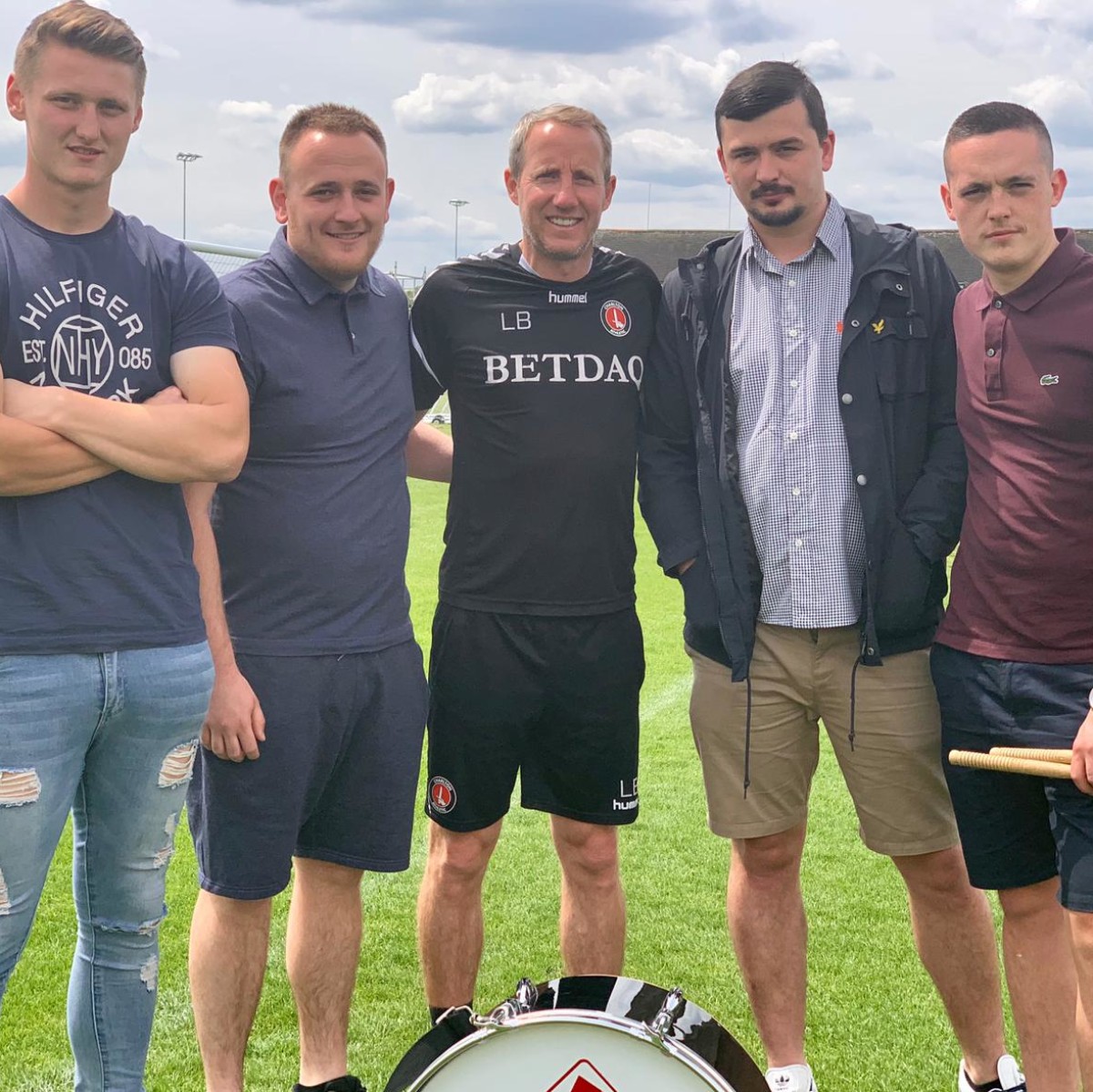 Lee Bowyer spoke about why he felt the need to invite the drummer down.
"It was just to show our appreciation really, Obviously home and away they're banging them drums, getting the crowd going. All the time. 
"So we just wanted to say thank you. For me, The Valley has been erupting at times this season and to travel up and down the country is hard work for every fan and he's bringing his drums around! So it's just to say thank you, all the fans play a massive part and him beating that drum has definitely helped.
"Wembley's a special place, I was fortunate enough to play there. But to have two drummers there and our crowd, I understand that we've pretty much sold all of our tickets now, it's going to be a really good atmosphere and I'm really looking forward to it."