Half-season tickets for the second half of our 2019/20 Championship campaign will go on sale at 9.30am on Monday, November 11th.
Becoming active from December 26th – when the Addicks take on Bristol City in their Boxing Day clash – a half-season ticket will ensure you can enjoy the club's final 11 home league games of the season.
Lee Bowyer and his team will be looking to continue to build on the club's post-Wembley momentum. Play your part in the business end of the season with adult half-season tickets beginning at £170 – which equates to just £15.45 per game if purchased before the Bristol City match.
Fans purchasing the first 300 adult half-season tickets will receive a free hummel jacket worth £50 with their purchase. The deal will only apply to purchases made before midnight on November 25th. There are a set number of each size which will be allocated on a first come, first served basis.
Half-season hospitality packages are available from £270, contact sales@cafc.co.uk for more information. 
Half-season tickets can be purchased online, in person, by phone or by post and a full price breakdown is available to view below.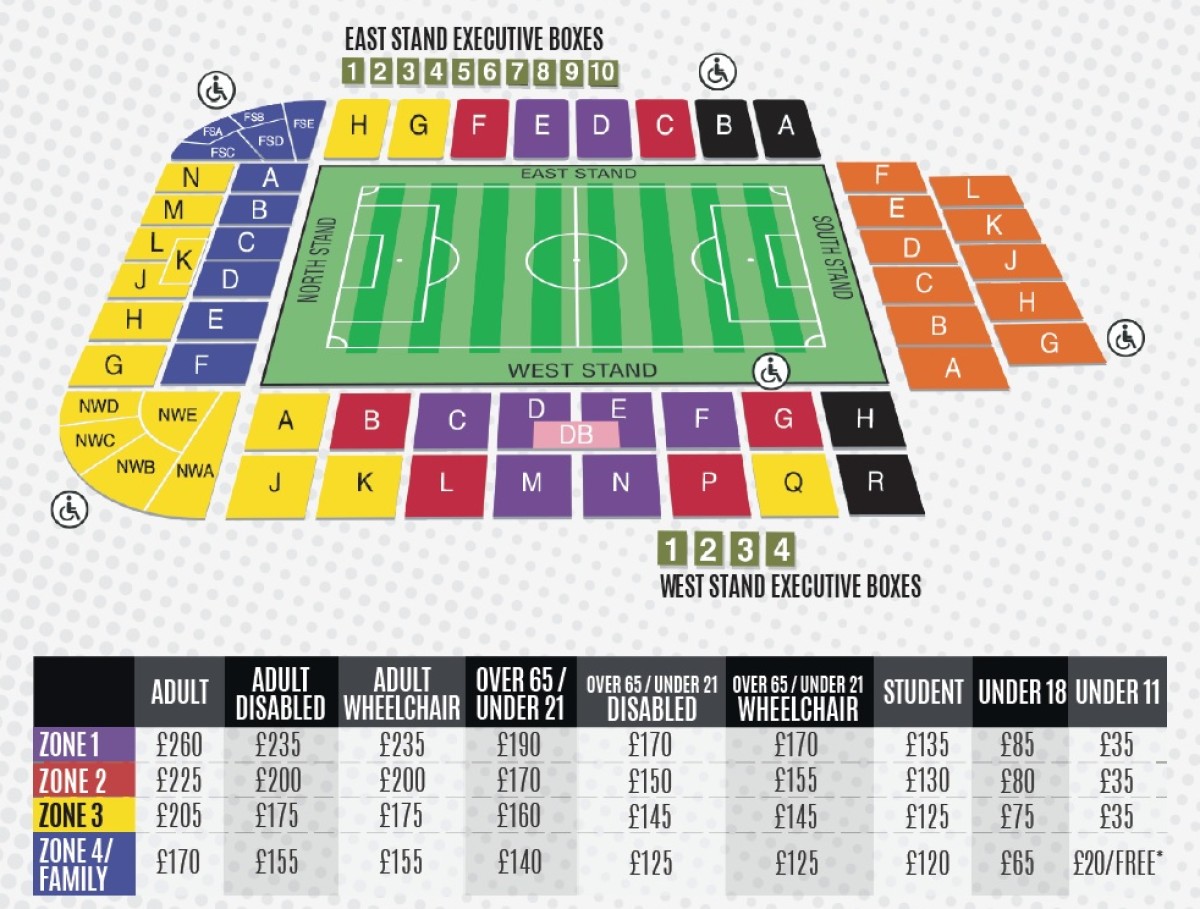 HOW TO BUY
There are four different ways for supporters to purchase a 2019/20 half-season ticket and details on all of them are available to view below. 
• Online – Fans can purchase a half-season ticket 24 hours a day, seven days a week by clicking here
• In person – Supporters can visit The Valley's ticket office. Click here for office opening hours
• By phone – The ticket office's phone lines are open during ticket office opening hours, click here for more
• By post – You can return your completed application form to The Valley, Floyd Road, London, SE7 8BL
VALLEY EXPRESS
The club's popular Valley Express coach service continues to transport supporters to and from SE7 from dozens of pick-up points across Kent and Sussex.
Half-season passes are priced at just £110 – which equates to only £10 per match if purchased before Boxing Day – and the Valley Express can also be booked on a match-by-match basis.
The Valley Express can be booked online by clicking here, by visiting The Valley in person or by phone. Alternatively, fans purchasing a half-season ticket by post can add a Valley Express pass by selecting it under the 'Additional Options' box.