We pick out some of the most memorable Charlton goals ever scored and ask the men that scored them exactly how they did it.
This time, Chris Powell talks us through one of his last acts in a Charlton shirt, against Coventry City in May 2008 when he came off the bench to find the net in his last ever game for the club as a player.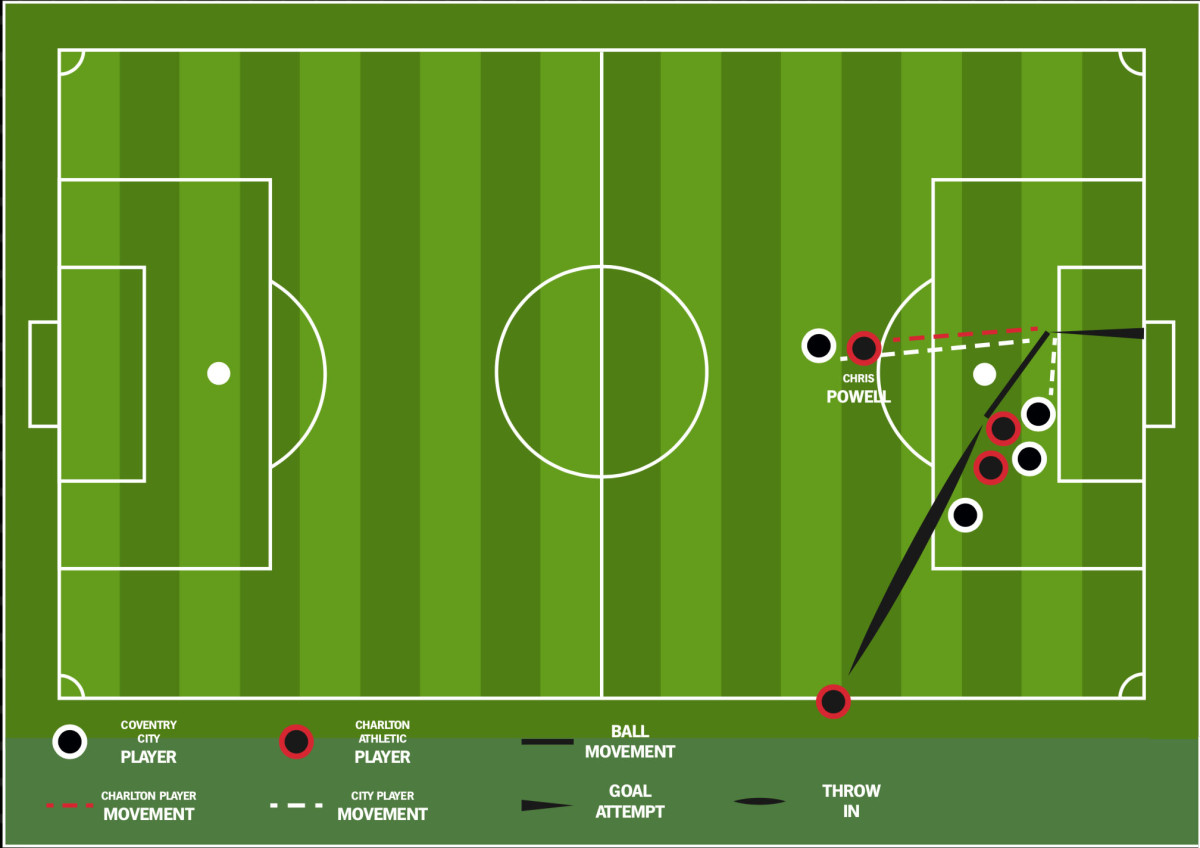 Sunday, May 4th, 2008
Charlton v Coventry City
The Valley – 86th minute
Charlton are 3-1 up at The Valley on the final day of the season against Coventry City thanks to goals from Luke Varney, Andy Gray and Grant Basey with Michael Mifsud netting for the visitors. Chris Powell has been brought off the bench for what would be his last appearance in Charlton colours. Charlton have a throw in, inside Coventry's half. What happens next? Chris Powell talks us through it…
"I was subbed on and I just remember Alan Pardew saying 'you're going to go in centre-midfield'. I'd never played in that position! We were 3-1 up at the time and it was a real good atmosphere for everyone, and I was really pleased - I knew I was moving on, so it was a nice way for me to just go on and have that moment.
"So there I am in centre-midfield. I remember touching the ball and getting absolutely smashed by a Coventry player and I was thinking 'I'm not up to speed!'
"When the throw-in was launched into the box, I just remember thinking 'I might as well follow this' and I just ran into the box. I went à la Mark Kinsella or à la Johnnie Jackson and attacked it!
"It was a bit of a melee and it dropped down and I sort of 'knee-shin-toed' it in pas Kasper Schmeichel in goal. 
"I couldn't believe it had gone in the back of the net, but what a feeling. It was a moment at the Covered End, you just couldn't script that. It's one of my favourite moments when I look back at it. It was a great way for me to end my playing career for Charlton. I got hoisted up by my teammates, who nearly dropped me! 
"Unfortunately, after the game I got drug tested (maybe because I scored a goal!), so didn't get to enjoy those last moments as much as I could have after the game, but on the pitch, it was still a great moment. 
"There's always that romantic side in football that people want to see and it doesn't always happen, but when it does, people love it. It's a great way for a player to finish and it's a great way for the supporters to show their appreciation."
(This article originally featured in the Brentford edition of Valley Review on August 24th. 'Talk Us Through It' is a regular programme feature which appeared throughout the 2019/20 season.)