Tickets for the club's Valley Express coach service for the 2021/22 season will go on sale on Monday at 1pm.
The service offers supporters transport to and from SE7 from dozens of pick-up points across Kent and Sussex.
For the 2021/22 season, passes will be available at the early-bird rate of just £210 – which matches what has been charged in recent seasons and equates to £9.13 per match – offering the best value for the Valley Express service.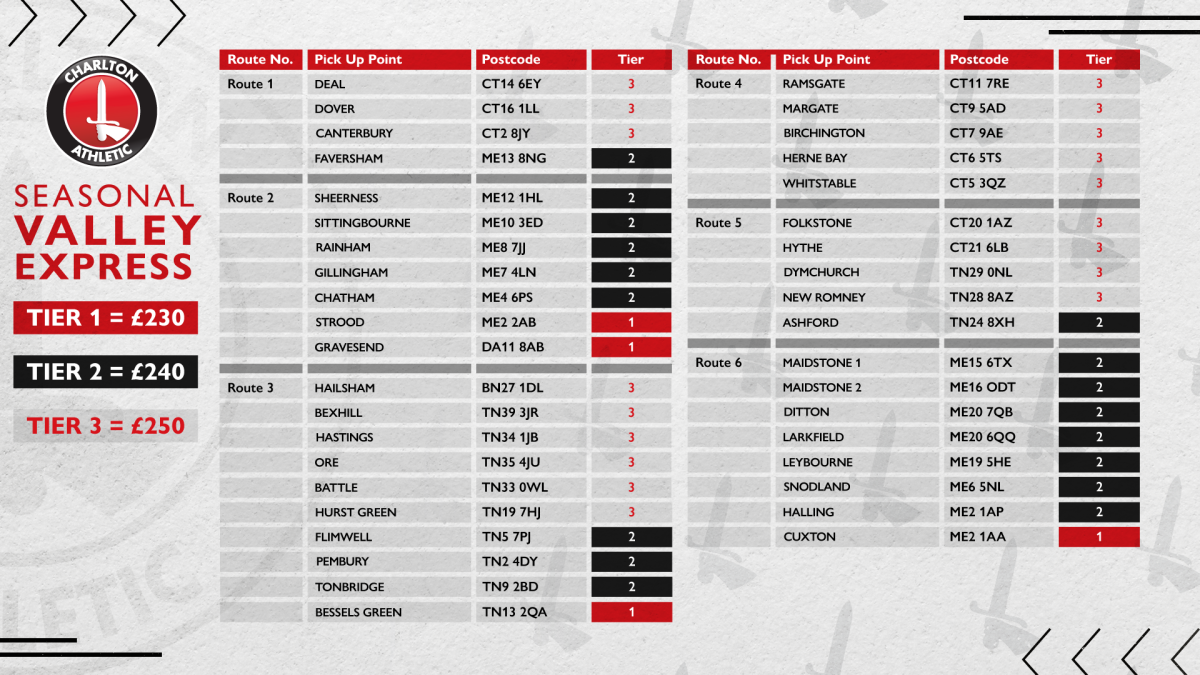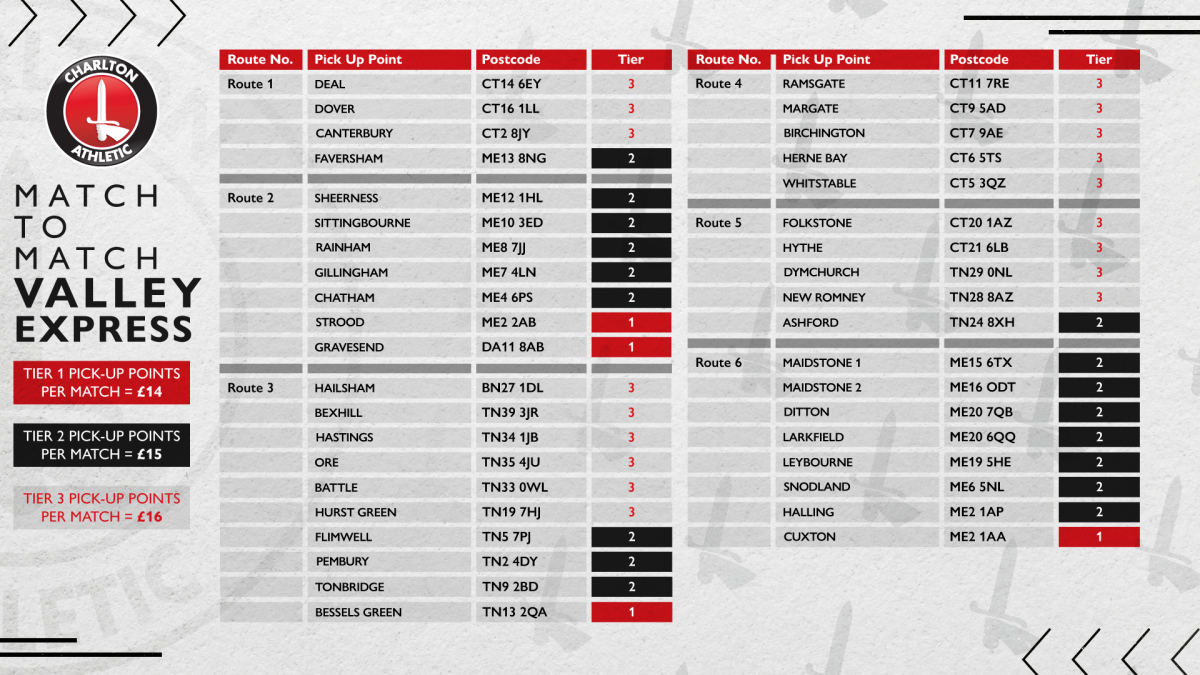 In recent years, the club has been losing a significant amount of money putting on Valley Express, and those losses were set to be increased this year because of increased costs to the club. 
The club consulted with supporters who use the service on potential options that allow the service to break even, whilst still offering a convenient service that makes travelling to games more affordable than by public transport.
Therefore, for the 2021/22 season the club are introducing a tiered pricing system, which was approved by supporters in the aforementioned consultation.
The pricing means that supporters who travel from further away from The Valley will have to pay slightly more on a match-to-match basis.
Tier 1 pick-up points will be charged at £14 on a match-to-match basis
Tier 2 pick-up points will be charged at £15 on a match-to-match basis
Tier 3 pick-up points will be charged at £16 on a match-to-match basis
Once the early-bird rate for seasonal passes finish on Friday, July 16th at 5pm, a Tier 1 seasonal pass will cost £230, a Tier 2 seasonal pass £240 and a Tier 3 seasonal pass £250. The club will be directly contacting supporters who had a seasonal pass in 2019/20 this week, to make sure they are aware of the opportunity to purchase at the early-bird rate.
As part of the adjustments to the services two routes have been removed. The stops chosen were based on those with the fewest supporters using them and those with a convenient alternative route,
The club would like to thank the Valley Express users that took part in the consultation. The long-term aim remains to grow the service, as the club grows, to reach close to the popularity levels Valley Express did at its peak.