There's no place like home.
Charlton Athletic are delighted to announce that season tickets for the 2023/24 campaign are now on sale!
2023/24 season tickets go on sale with the Phase One pricing for adults matching the final pricing for 2022/23 season tickets.
The pricing means supporters can purchase an adult season ticket from as little as £285, which equates to £12.39 per game.
The club have seen substantial increases in supplier, energy and staffing costs and appreciates that supporters too are having to manage in a world where the cost of everything is increasing. The club have therefore kept a low entry point for season ticket holders. Fans can also utilise the club's V12 scheme to purchase in four or 10 payments throughout the campaign.
CEO Peter Storrie, writing in a letter to supporters, said: "We want to be in the top six next season and that involves a rebuild. That rebuild has begun – it started with Dean Holden signing a new three-year contract extension with the club.
"I've been very impressed with Dean since I arrived at the club and feel he's the best person to be leading this club forward. Ashley Maynard-Brewer has also committed to the club and we've taken up the option to have Corey Blackett-Taylor with us for another year.
"I'm working hard with Dean on our targets for next season and we hope you continue to see progression and make the decision to come on that journey with us."
As part of that journey - and following consultation with supporters - any fan purchasing in Phase One will have the opportunity to renew their season ticket for the 2024/25 season at a maximum increase of five per cent, should the Addicks achieve the club's aim of promotion to the Championship next season.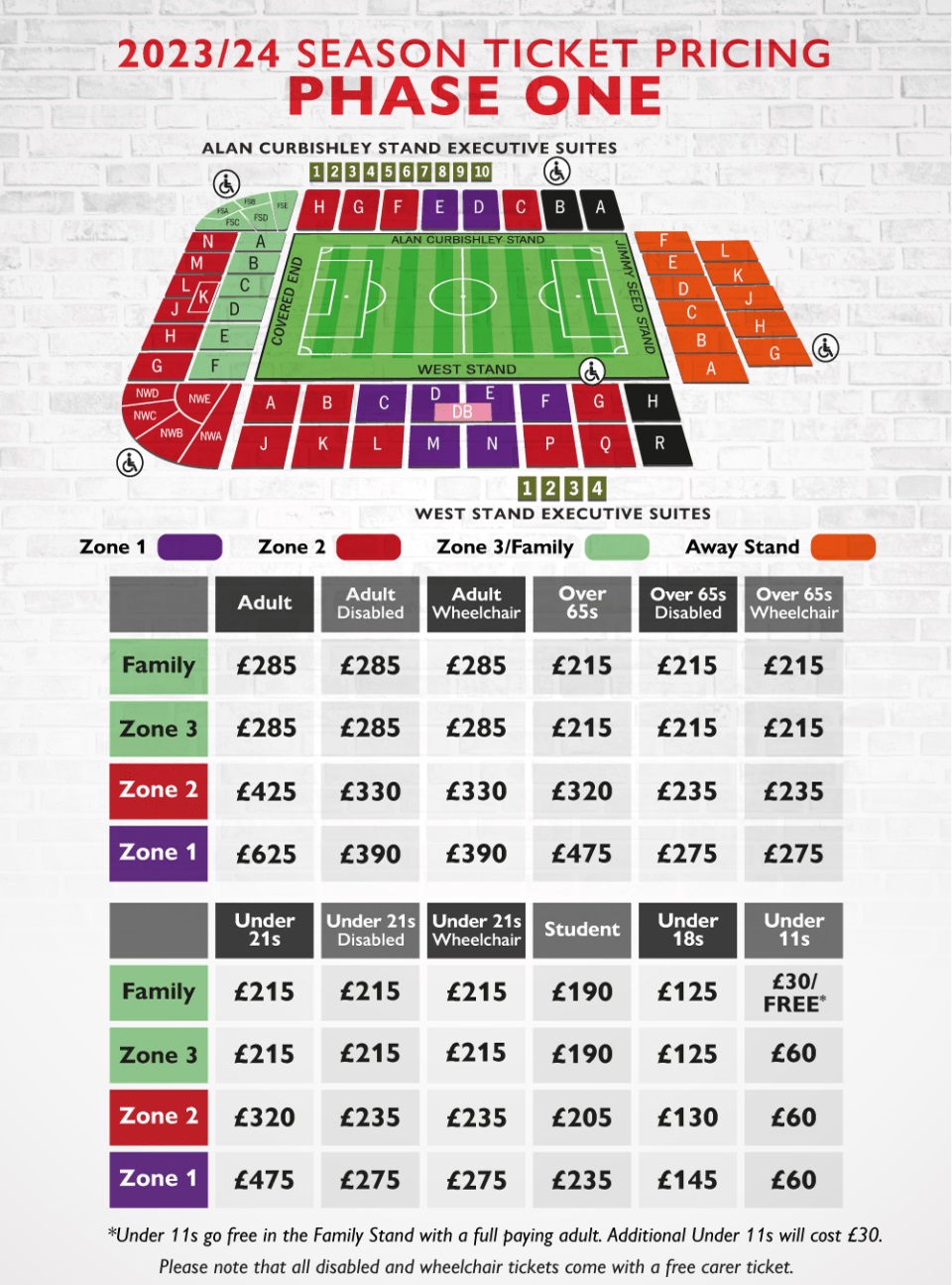 Supporters can purchase at Phase One pricing until midnight on Friday, June 2nd.  
How to Buy
In-person - the Ticket Office is open 11am-5pm every working weekday and from 10.30am until the end of half-time on home matchdays.

By phone - the Ticket Office's phone lines are open 11am-5pm every working weekday and from 10.30am until the end of half-time on home matchdays. Contact the Ticket Office on 03330 14 44 44.

By post - you can return your completed application form to The Valley, Floyd Road, London, SE7 8BL.
Valley Express 
Avoid public transport issues and travel to games using the club's Valley Express service. Seasonal passes cost £230 for league games, which comes to £10 per match. Click here to purchase your pass.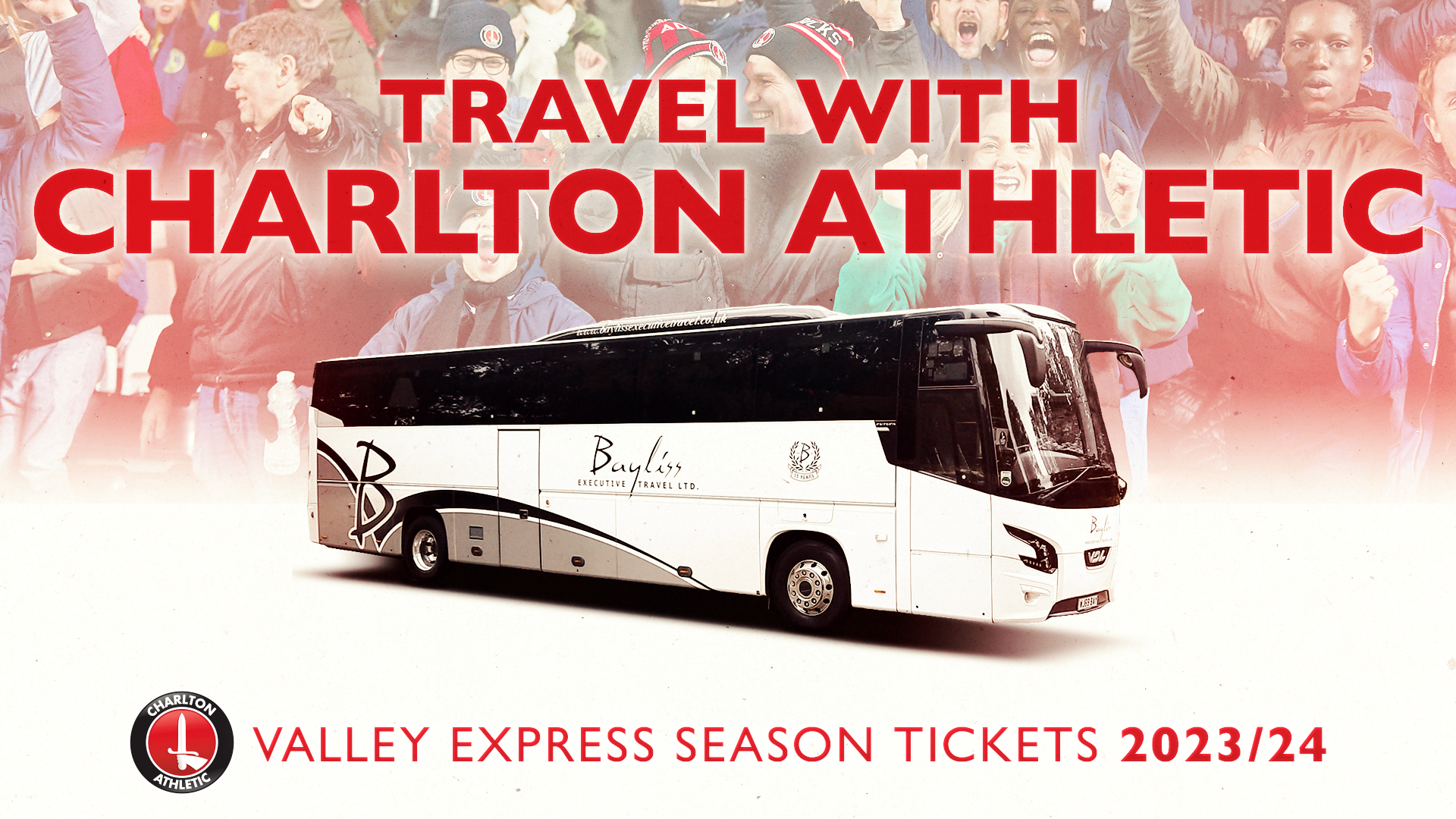 Loyalty Points
The club operates a loyalty points scheme for fans purchasing both match and season tickets. 
Loyalty points reward Charlton fans for their support by providing them with ticket priority for in-demand away and cup matches.
Every time a fan purchases a ticket for a Charlton game, both home and away, they will earn loyalty points, providing they have assigned the tickets in advance using their Fan ID (previously CON number).
Please note, during the 2023/24 season, a supporters' loyalty points total will only consist of those accrued during the 2022/23 and 2023/24 campaigns. Points accrued during 2021/22 will not be valid beyond May 2023.
For season ticket FAQs, click here.
For season ticket terms and conditions, click here.